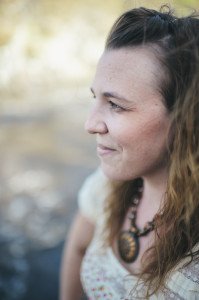 Rebecca Bystrom aka: Shutterbug
Founder--Lead Photographer
About Your Photographer
Thank you for stopping by & visiting TSP!  Either you got lost on the inter-web and found yourself here, or you are looking for a photographer.  Welcome!
Let me first start by saying you are loved.  Your story is worth documenting.  No matter who you are, or what your walk in life may be, it is utmost important to document your journey now.
What We Do
Capture those fleeting moments, Smiles of joy, or the tears running down your pretty face.  This is you, right now.  So hold those hugs a little longer, squeeze a little tighter.  Document your memories in a moment to share now, or tuck away for a future reminder of what was.  No matter how big your wedding story, or how small your bundle of joy; I want to document your life right now.  We were destined to meet.
TellaStory Photography is a MUST. I used them for both our engagement pictures and our wedding day photography. Becky is so personable! She made everyone feel so comfortable and have so much fun with the pictures! They turned out absolutely amazing! I can't wait to continue to go to becky as my family starts to grow:)
Meghan .K
Tellastory photography is very easy to work with. Becky has a great personality. I love my wedding photos!!!! All of the pictures turned out so perfect. We could not have asked for a better person to take our wedding pictures. Everything Becky did with the memory album was just how we hoped it would turn out. We have already told people to call Tellastory photography for all of their picture needs and we will keep telling people to use them. We will us Becky for more projects. Thank you Tellastory!!!!!!
Amanda and Kevin
Becky photographed my daughters Senior pictures, and they turned out beautiful! I knew within minutes of Becky's arrival we would not be disappointed. She is artistic, creative, professional, accommodating, detailed, fun – and takes BEAUTIFUL photos! From start to finish Becky made the entire process stress free and enjoyable; yet created extraordinary photos. Becky is talented and a gift to the community. I will be using her for all our future photography needs. Thank you Becky!
Allen .P