Attending a Wedding You've gotta see this!
Have you been guest at a wedding, or perhaps part of the bridal party?
I bet you haven't seen anything like this yet…..  please follow along, it's worth reading.
There are weddings that choose to be un-plugged.
Where guest must leave their cell phones tucked away, out of sight, out of mind and just be present at the event.
In the moment.  That is a great idea- however, I have not attended a wedding like this.
As a wedding photographer, I am one person.  I can only see from my viewpoint.
There are millions of mini scenes that unfold during the day!
In fact it's comparable to crazy hectic and certainly never a dull moment.
As much as I dream of being in 2-3-4-5-6 places at once, it's simply impossible.
SOOOOOOO, the solution.
Use your "i-tographer" friends & family.
That's right, I want everyone taking pictures with their cell phones!
They can capture moments that I may miss because I'm working with the Bride and Groom during our private mini session.
Use our selfie sticks to take Group Photo's or the famous Selfies.  SNAP AWAY!!

What happens to all those cell phone pictures??
Usually they get buried when the phone dies.  Or deleted in effort to save space on the phone…. am I right?
Stay with me please.  This is the fun part.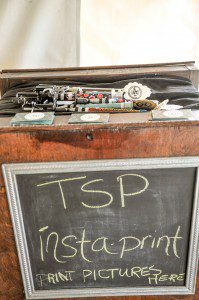 Guest can print their images on-site at the event.
All of those pretty pictures we asked them to take during the day can be printed directly to our printer.
No wires.
It's simple and easy to do.
I have created this mini video to help explain our NEW INSTA PRINT.
I guarantee you've never seen anything like it.
What do you think??
I'd love to take this to your next event.  Guest interaction.  Plus at the end of the event:  you get your printed images delivered the same day in a custom photo box.
Contact if you are interested in booking this at your next party.
We'll see you there 😉
XO~B