Guide to a smooth Wedding Day
Are you planning your wedding?  We have gathering data and collecting a few fun facts Over the past 10+  years.   TSP has earned bragging rights having witnessed / photographed over 125+ weddings.  WOWSA!   That's a lot of kissing!   All funniness aside,  we have watched epic wedding fails and have seen lots of magic created during the happily ever after event.  Every wedding is so different, from the vibe to the decor.  It all comes down to the planning that happens in the months leading up to the main event. 
How prepared are you?, Or, unprepared you are.
I'd love to share a little "wisdom" or insights if you can call it that – tips from a self proclaimed wedding expert. 
Part One of this 2 part series, In no particular order: Things to consider as you're wedding planning.
Encourage your guest to unplug:
Take your wedding unplugged.  We understand that your family & friends want to capture part of your day;  It's heartbreaking to look from the back the church at the sea of i-tographers trying to snag a good photograph.  You guest are so focused on getting a good shot that they miss out on the moment, the expressions of the couple, listening intently to the vows being spoken.   From my point of view it's difficult to see past the oversized ipads and glowing cell phone screens.  See where I'm going here?
We love it when couples take it to the next level ~ unplugged wedding.  Yes, it's a thing.  Add a cute sign to your decor asking your guests to kindly leave their phones and cameras in their pockets.  Encourage them to enjoy the wedding with their eyes, not through electronic screens.  
Go through your vows ahead of time:
Go through your wedding vows, like really go through them with your fiance.  Talk about what they mean to you.  If it's canned material that your officiate brings to you, please know you have every right to tweak this, or better yet, write your own vows.  Too often I listen as the bride and groom repeat after the minister, only to get jumbled up on the wording because they don't know what it all means.  The wedding is about the covenant being made between the two of you – make it meaningful!
Be Aware of alcohol policies at your venue:
I'm not opposed to couples and wedding parties enjoying a cocktail or a few beers before the ceremony.  Please consider the amount and the appropriateness of the drink.  A morning mimosa, a toast with a glass of wine, a mixed drink during dancing — all great things if  your convictions allow.  But if the venue doesn't allow drinking or you have not purchased insurance to consume, or hired a bartender, respect the venues space and don't sneak it in.  It's disrespectful, and you run the risk of getting fined and your drinks taken away.  If you are in the bridal party, it's not worth potentially ruining the wedding day.
Planning meal times into your day:
Carve out time in your day to eat properly.  Remember your body needs enough fuel to last all day long.  For summer wedding especially, please also drink enough water to stay hydrated.
Consider the "first look":
The precious first look – possibly my favorite part of the day!  It's more common now, than what was practiced even just 10 years ago.  I will always respect my couples and their wishes no matter which way they choose to schedule their day.  But if you break it down and truly think about it, it can free up a lot of time to stage the first look.   Bonus, you will get all the emotionally filled images taken pre-ceremony.  For this part of the day, It's always just the couple and the photographer (lurking in a corner)- nobody wants a huge fan club watching as they share their intimate, emotionally charged moments.  The first look is a great way to release any pre-ceremony emotions.  It also sets the stage to experience a whole new set of emotions as you begin the walk down the aisle.  Not to mention– we can set up the photography timeline  so that the bulk of the formal photo's for the wedding party & family are done before the ceremony.  Leaving you more time to PARTY!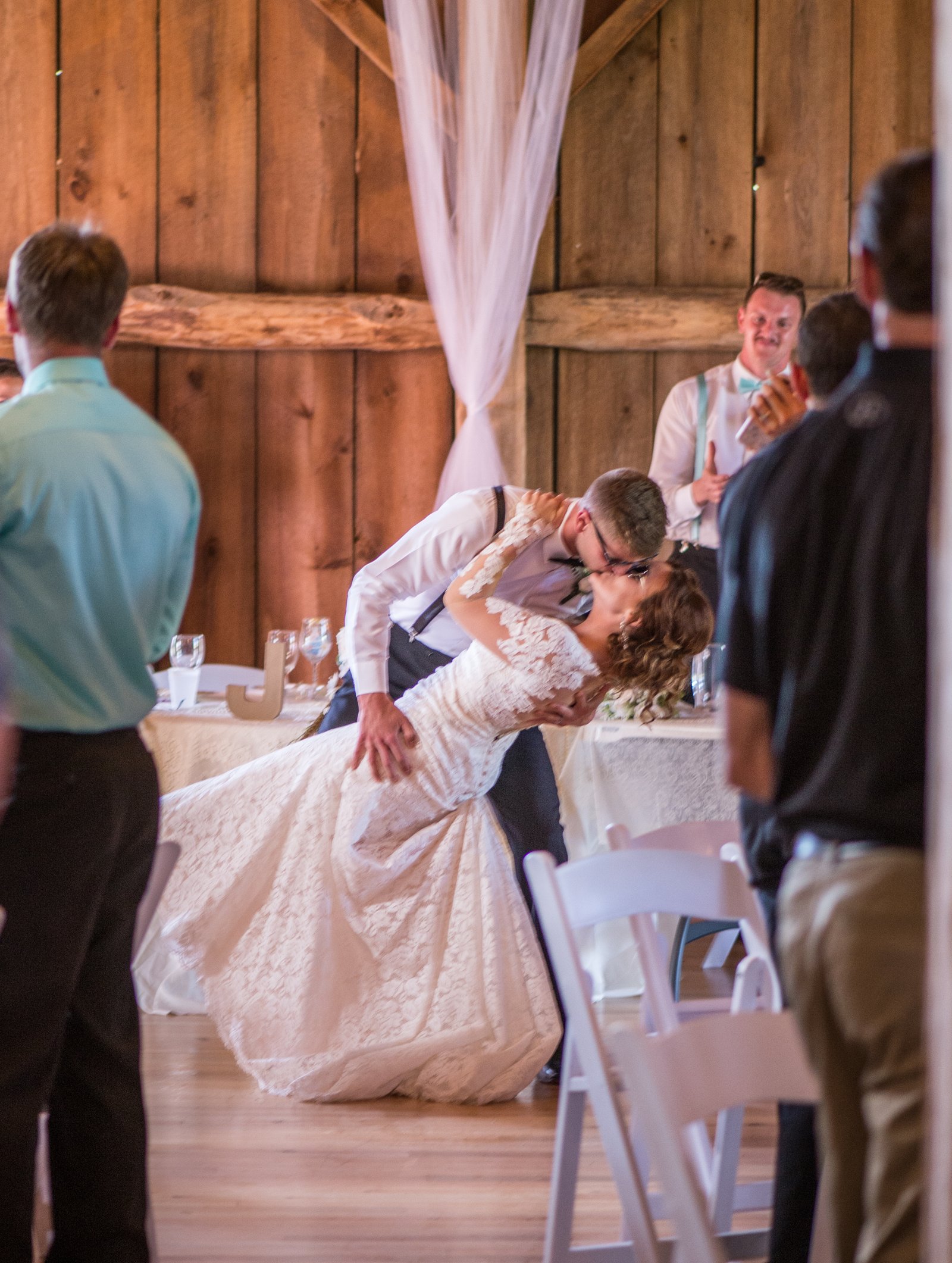 First Dance:
Most couples are on a "budget" and can only pay for XX time for wedding day coverage.  Thus, the first dance may not be covered by the photographer.  Think outside the box.  There is always a way to get events covered, it may take some fine tuning to the timeline.   At the start of the reception, the DJ announces the couple for the Grande march.  As the Newlyweds enter the reception hall, they can go directly into their first dance.  Timeline problem solved.  There is no need to wait for the first dance to happen after dinner.  Of course you may need to still include the father daughter dance and mother son dance, this can occur after dinner or after the grand march.  Depends on how you wish to stage this part of the evening.  Talk to your DJ & your photographer, they may be able to assist you in getting the most out of your coverage.
Buy multiple lighters for sparkler send off:
If you plan to have a fancy send off with sparklers; since rice is no longer  encouraged due to choking hazards to birds.  Please think it through and talk with your planner about how to best arrange this send off.  If you have only one lighter, and you light and pass it down, the sparklers at the beginning of the line will clearly be snuffed out by the time the last ones in line are waiting to get lit.  You'd think this is common sense- I can assure you, it's not.  This type of send off takes careful planning.  The secret to lighting sparklers is to come together in the center and light all at once from a large candle, or make several groups of lighters.  Also, be sure to buy the LONG sparklers or the Wedding Day sparklers.  Be safe.  Fire/kids/alcohol is not always a good combination.
About the Author
Rebecca is a Midwest based photographer; with Award winning images in Wedding Photography. She has 10+ years experience, hundreds of memories from each event, along with a few published articles in the photography field. She enjoys sharing insights with clients and fellow blog followers. As a photographer, her use of natural light and technical ease allows her to create memorable, unique and beautiful photo's for all her clients.
TellaStory Photography © All Rights Reserved
Located in the Midwest, Scenic Saint Croix River Valley. 
Servicing Local Communities in Hudson, WI, Eau Claire, WI, Duluth MN Saint Paul, MN & Minneapolis, MN 
Available for Travel & Destination Shoots.
715*497*3588     [email protected]