Why Should you have an Engagement Session?
You're about to take that leap of faith, into a new life with with your fiance.  As you are busy planning and researching for the perfect vendors that you can trust and rely on to fulfill your dream wedding visions.  The last thing you may think of on your ever growing to-do list, is an engagement session. Perhaps you have no desires for photo's because you are camera shy, or these photo's are not important.   It's my job to persuade you into a different mind set.  Your engagement session IS important.
This is the beginning of your story.   It doesn't start at the wedding.  The engagement session is the prequel to the big wedding day.  It's a time to capture moments that illustrate who you are individually and who you are together. When reading a book, I crave all those juicy details that sets the scene of the story.  When creating a story with visuals, it is important to set the scene.  Your pre-wedding story.  First comes love.  Then comes marriage.  Then comes the baby in the baby carriage…. right?  Oh, and they lived happily ever after
Get to know your photographer
Your engagement session is a great way to understand your photographers style.  Get to know your photographer, and how they capture moments. This allows you to be more relaxed & comfortable during your wedding day.  
From a photographers perspective: the engagement session is a stepping stone to understanding each client on a personal basis.  What the client likes to do as a couple, what posing is most flattering and what angles to avoid.  
Engagement sessions are my favorite, witnessing "young" love as a spectator.  I've been given the gift to capture these moments, let me tell you, it sure is a heartwarming experience while standing behind the lens.  Cheers to New Beginnings!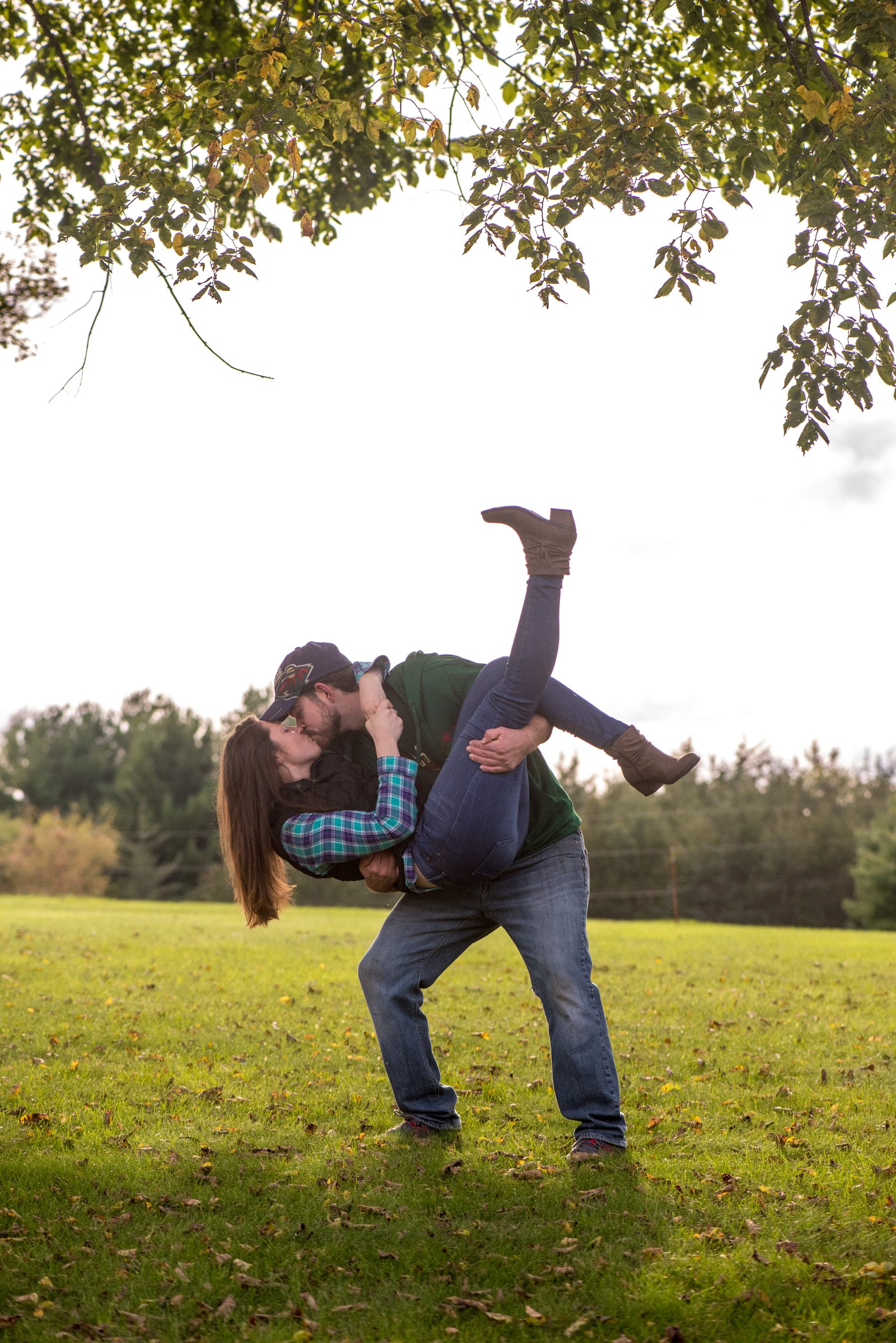 FREE download: Engagement Session Planning Guide
About the Author
Rebecca is a Midwest based photographer; with Award winning images in Wedding Photography. She has 10+ years experience, hundreds of memories from each event, along with a few published articles in the photography field. She enjoys sharing insights with clients and fellow blog followers. As a photographer, her use of natural light and technical ease allows her to create memorable, unique and beautiful photo's for all her clients.