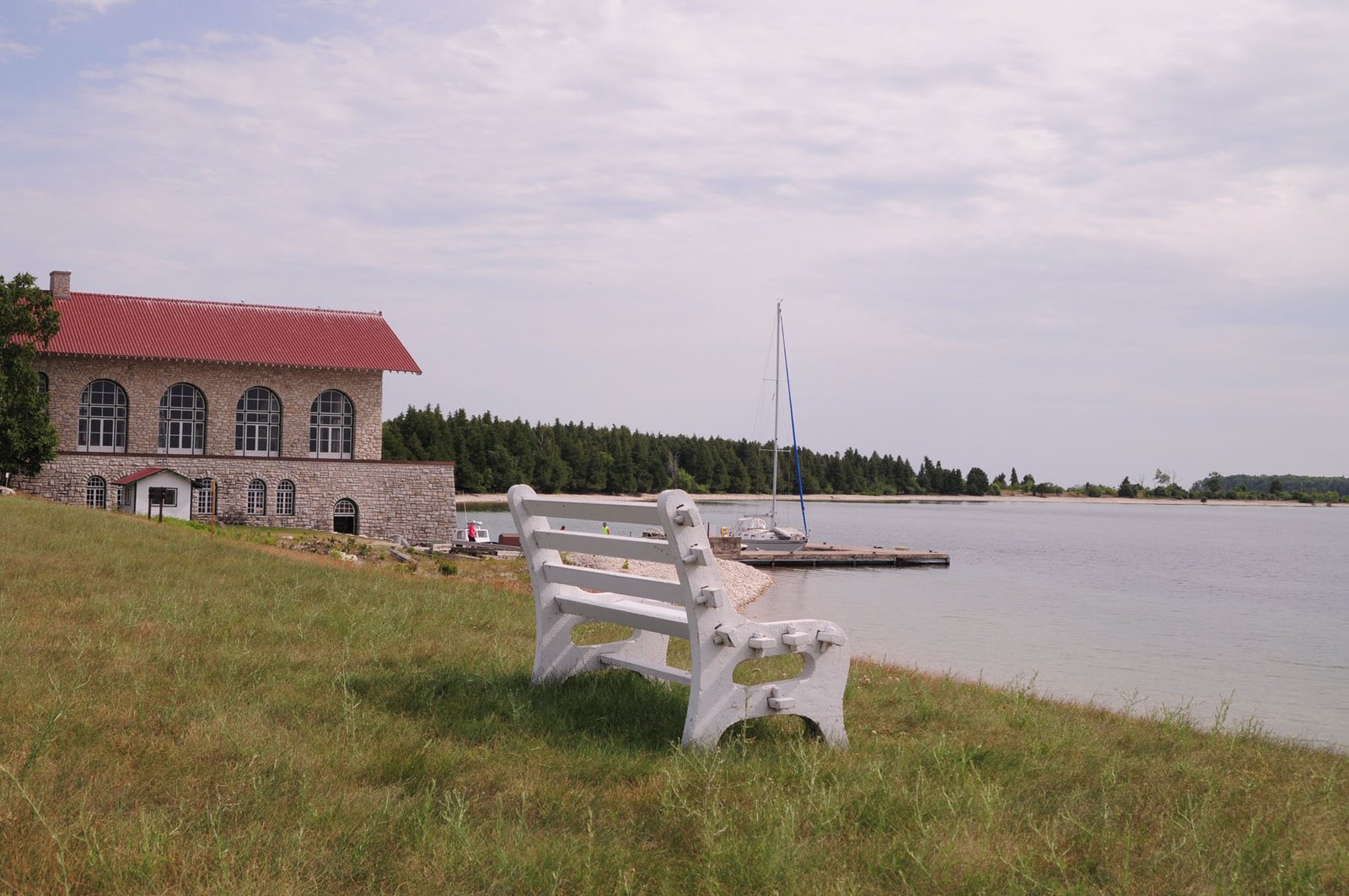 It's that time of year in the Midwest,  when we start dreaming of the warmer days ahead.   Let's get brutally honest for a second;  When traveling with kids, there is NO vacation.  Have no fear with a little preparation; and some minor planning we hope you can find moments of peace while you are away with your crew.   What you need to know before you go  to Door County with kids.
There are lots of options out there when it comes to lodging and places to stay.  As a large family; we are slightly biased to camping.   It's the only way we roll; in our home on the go.
Rustic Timbers, hands down is our favorite place drop the jacks.  This quiet property is family owned, clean and short drive to activities in Egg Harbor.  The kids enjoyed the amenities, like the jumping pillow and the swimming pool.   The adults found Rustic Timbers to be a welcoming place to wind down at the end of an adventurous day.  Mid-vacation we like to "take the day off" from sight seeing to re-group and experience the on-site amenities.  This place has everything you need – to stay in – or travel to places nearby.  It's a 5-star facility in my opinion.
Recently we rolled into Harbor Village, to check it out and found it had a lot of perks!  So we will add this place to park it, there is so much to do on-site, it does make leaving the property a little harder.  When we park here, we must leave a day to play – so the kids can be kids too.
Who the heck are we?
"We" are a large family (8) 3 adults, 5 kids & 2 puppies.  We do not travel lightly when we are all together.  Rv in the back – kids in the middle – front seat packed with on-hand snacks.  Locked & loaded, let's go!
Getting to Door County is a short 6 hour road trip from our humbled abode that's nestled in the river bluff of Osceola, Wisconsin.  We are dedicated road-trippers;  so trekking across the state is painless, as long as we sneak a McDonald's stop along the way.
Enough about us, I've got a short list of fun things you can do with kids; while you are visiting Door County.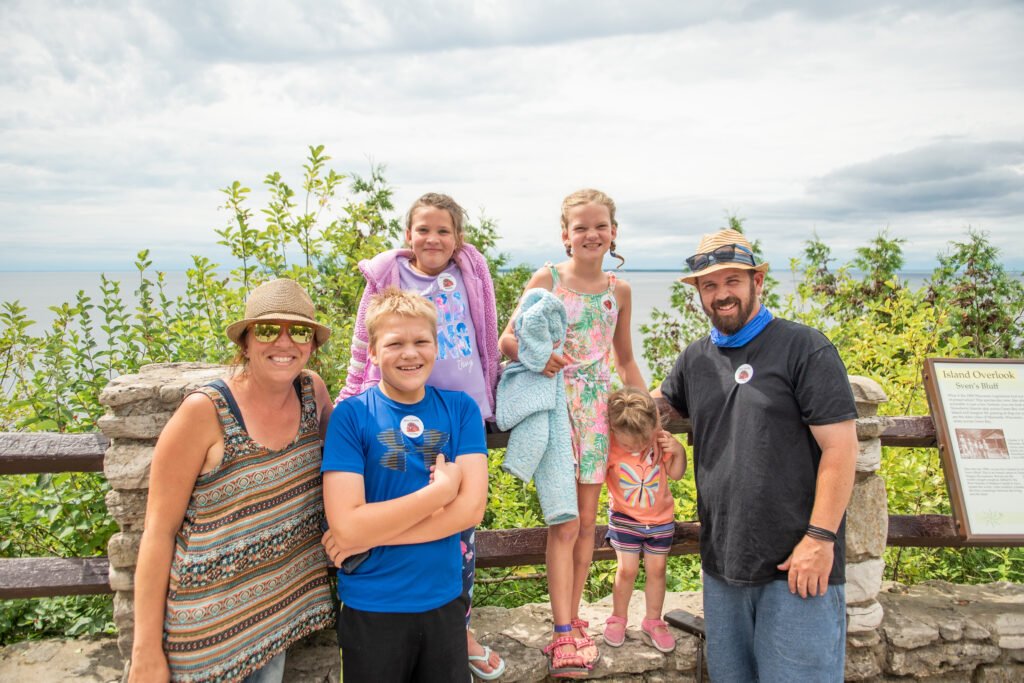 Fun Things to do & see while adventuring around the harbor towns:
Take the scenic route: ALWAYS
Door County can be explored in a day.  Driving up and down the peninsula  visiting all the port towns is a day-trippers paradise!
We prefer "wait to see what the weather will be like when we get there" if bad weather happens during our stay, we load the tribe into the car and drive until we find something.
Egg Harbor.  Ephriam.  Fish Creek.  Sister Bay, Jackson, Bailey's Harbor – each port town has something different to offer.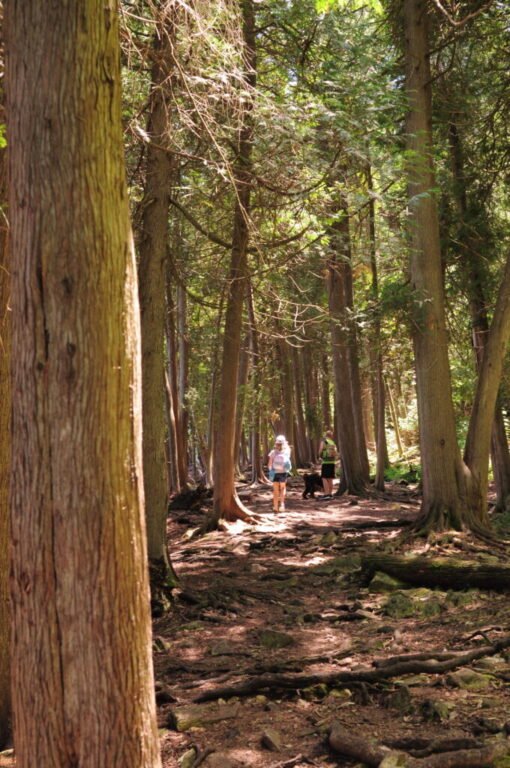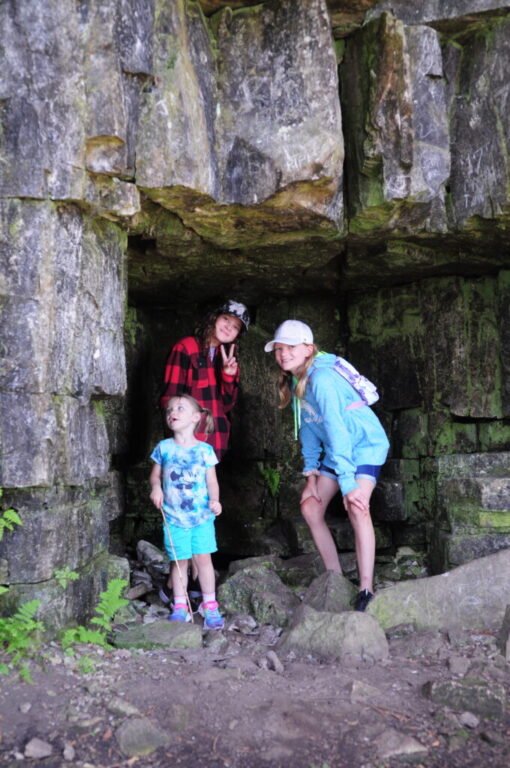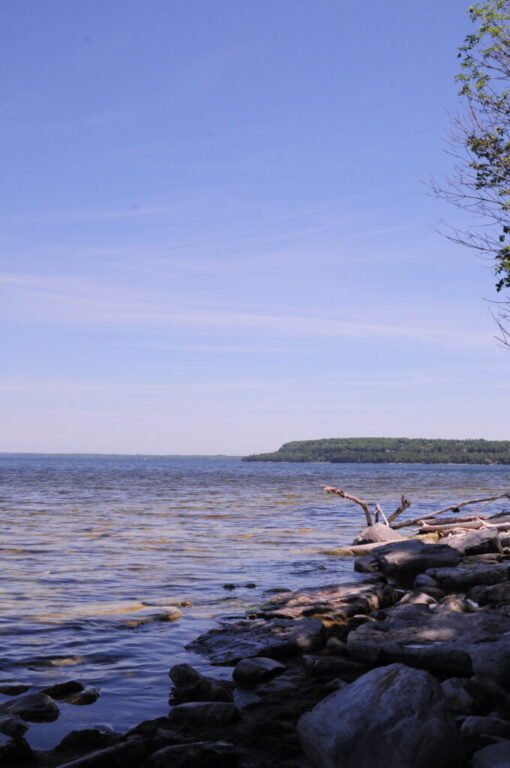 Visit a public beach.  From Washington Island School House Beach to the White Sand Dunes along Lake Michigan, there is plenty of water to splash and play all day long.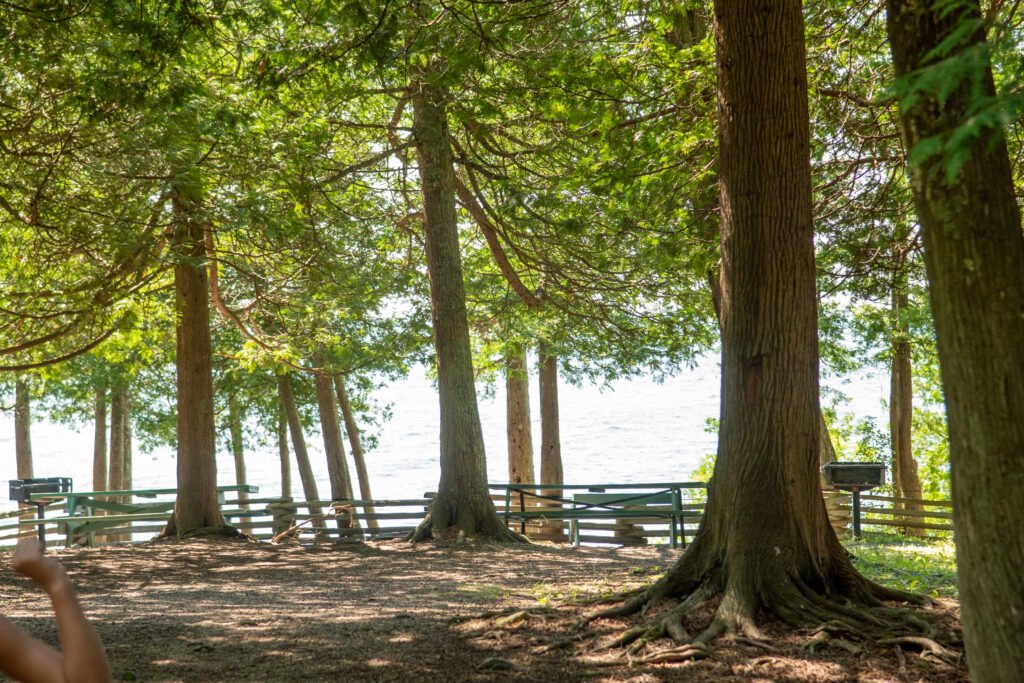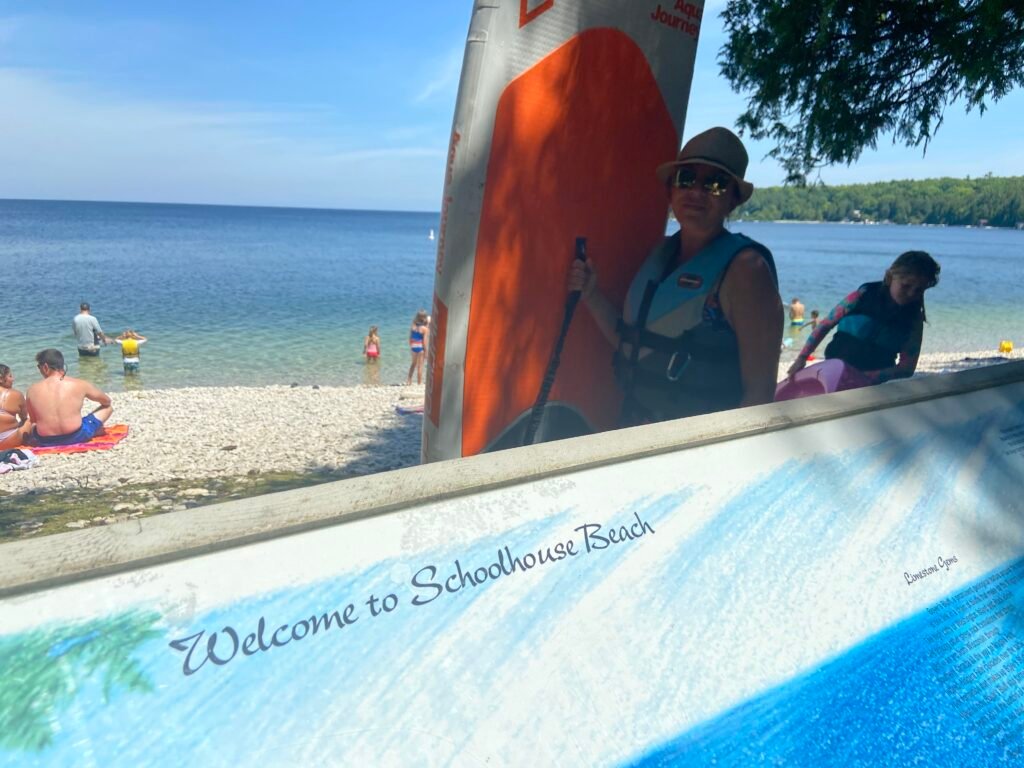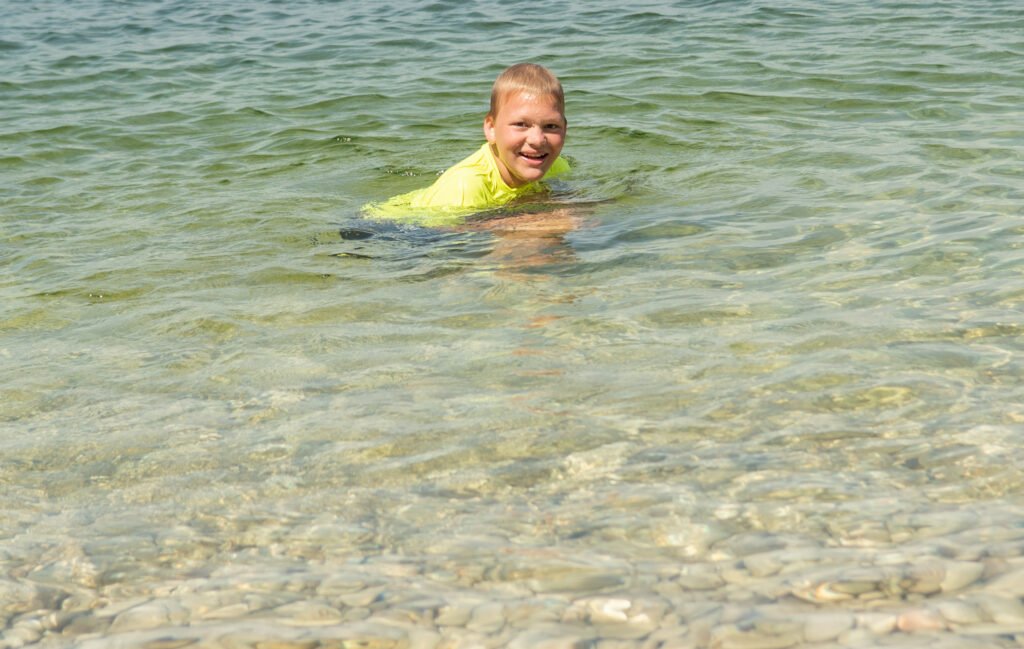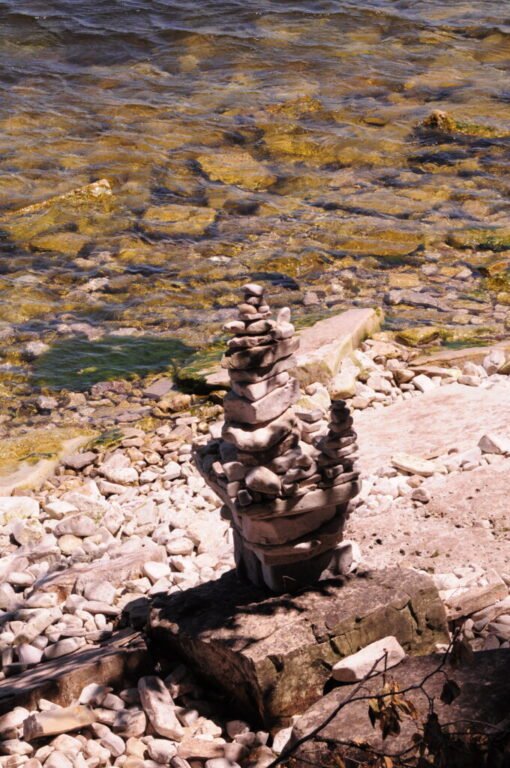 Ride the Trolley –
Our family LOVED this experience, so much that we booked a 2nd trip.  Scenic View and the Haunted Ghost Trolley.  Both were excellent.  The kids enjoyed the stories told by Ed our conductor; he was entertaining and kept the kids attention. (can be hard to do sometimes).  As parents, we enjoyed an adult beverage while the kids were entertained.   #parentingwin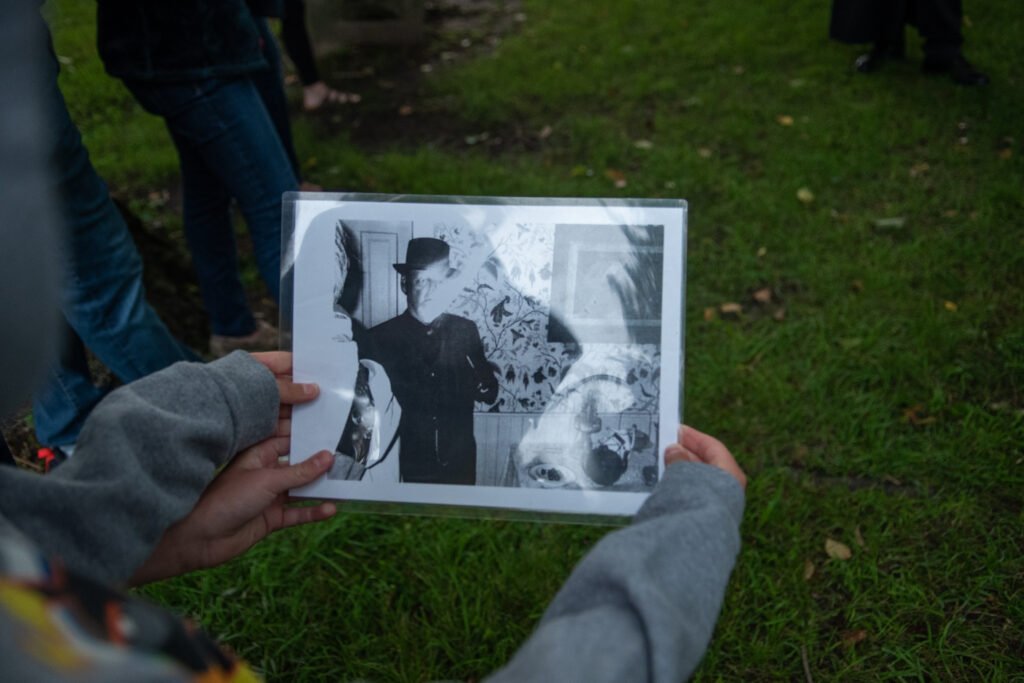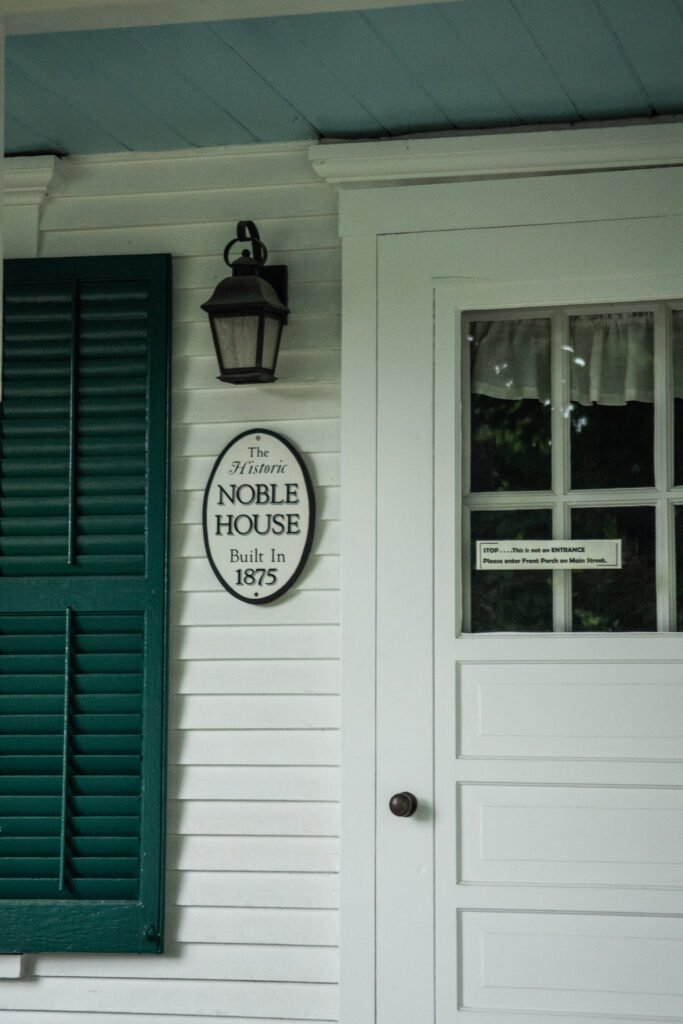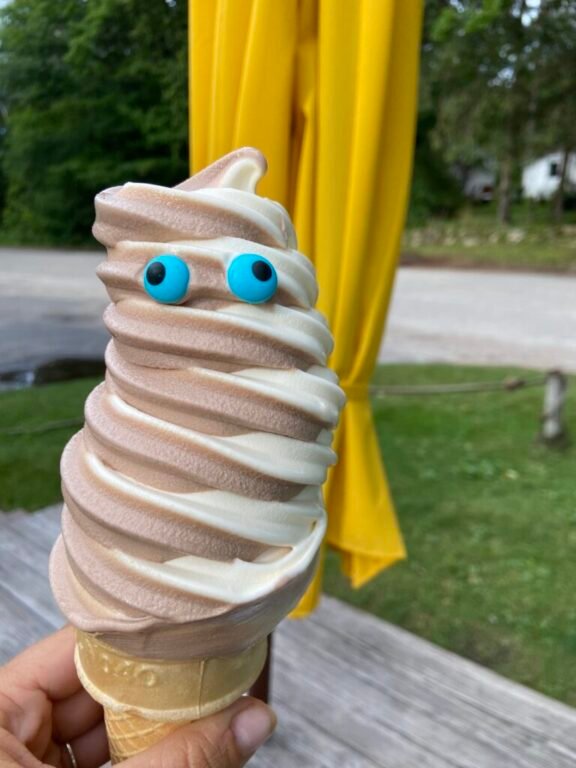 Pick up an ice cream from the corner store.
We highly recommend Wilsons ice-cream.  Did you know they put a jelly bean in the bottom of the cone?
**pictured cone is from Washington Island Ice Cream Parlor near the ferry boat landing.
The fun never ends when traveling with our crew — we try to stay busy, get out and enjoy, while being mindful that everyone is out of their elements too.  So finding adventures where we can PLAY – and still be kids is exactly what we set out to do!!   PC Junction is the next stop on our coveted list.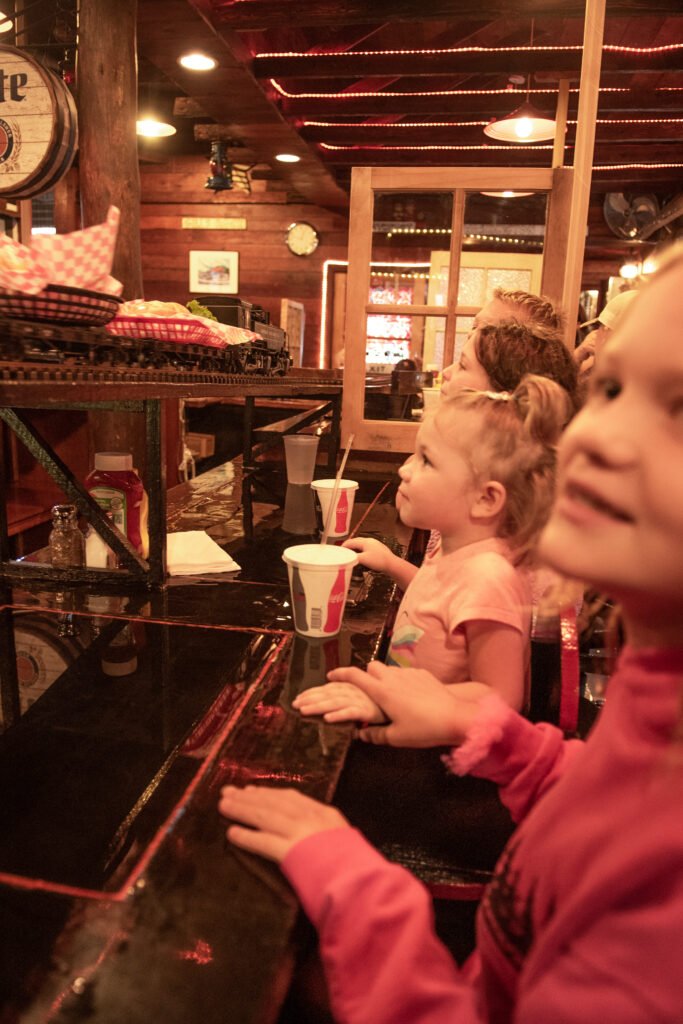 Reserve your seats for the next port stop and dinner delivery by an electric train car.   The entertainment is great, for sure worth a visit.  With a history in the restaurant industry, we like to plan our visits when it's not-so crowded – early dinner / late lunch mid-week.  If you stop on a weekend, waiting is inevitable and that's only IF you can find a parking space within a mile of this hot spot.
It's easy to get lost in the moment so give yourself plenty of extra time to ride the peddle cars around the dirt treelined track. – the kids had so much fun I think the smiles speak for themselves!  Best of all – it's "free" minus the cost of dinner.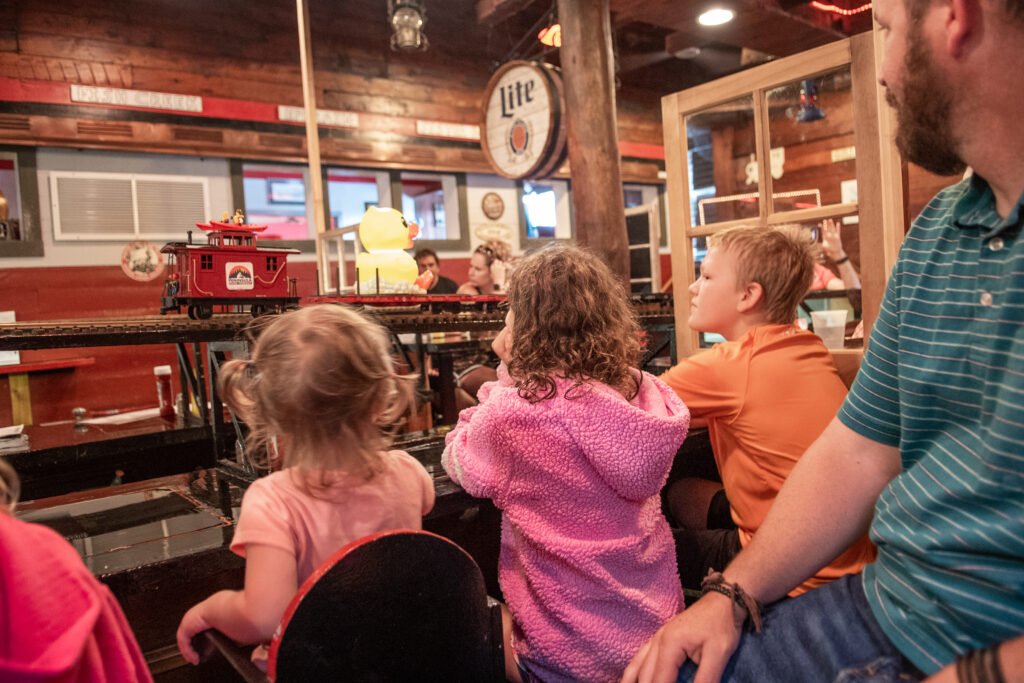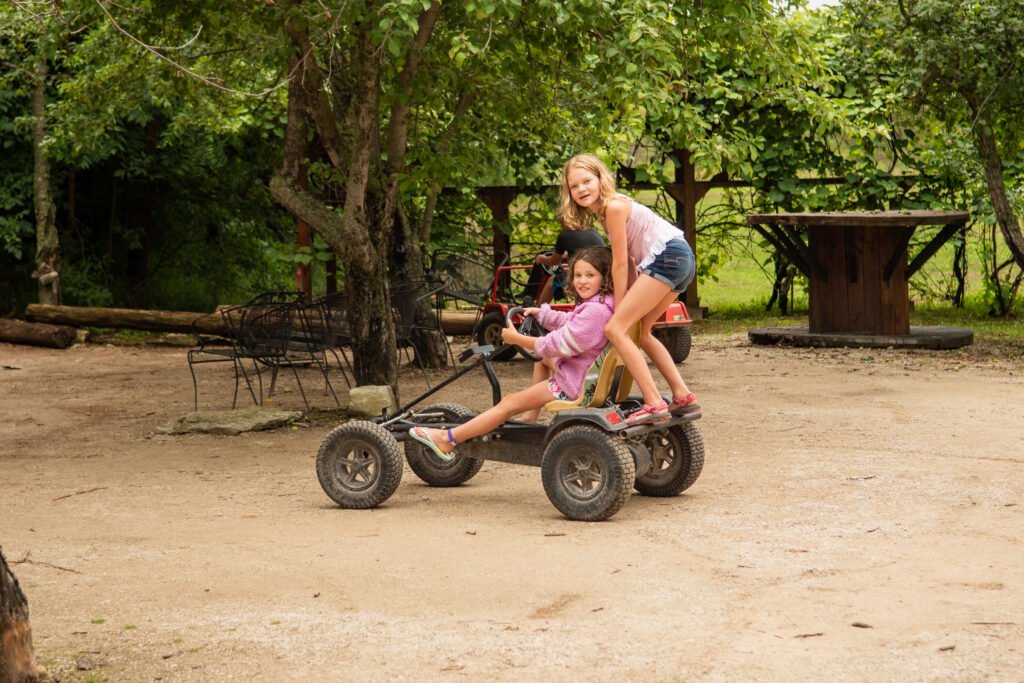 Hike the cause-way to Canna Lighthouse.  99 steps to the panoramic view and you'll believe you can touch the sky!  THIS was a hit for ALL family members.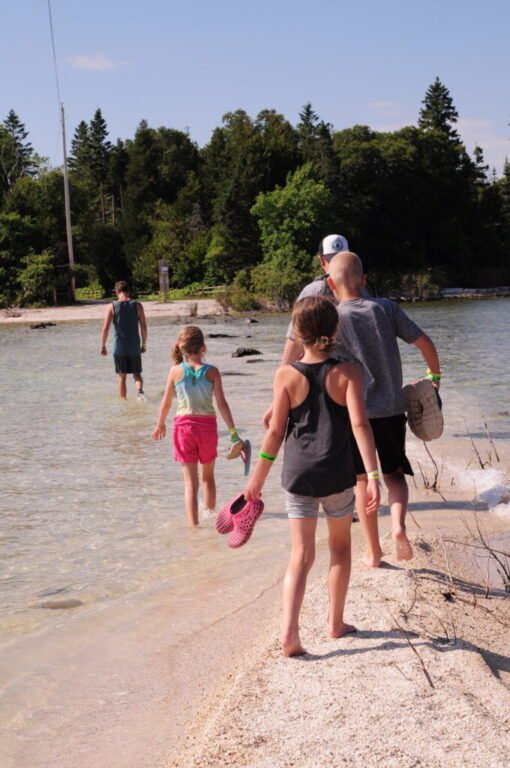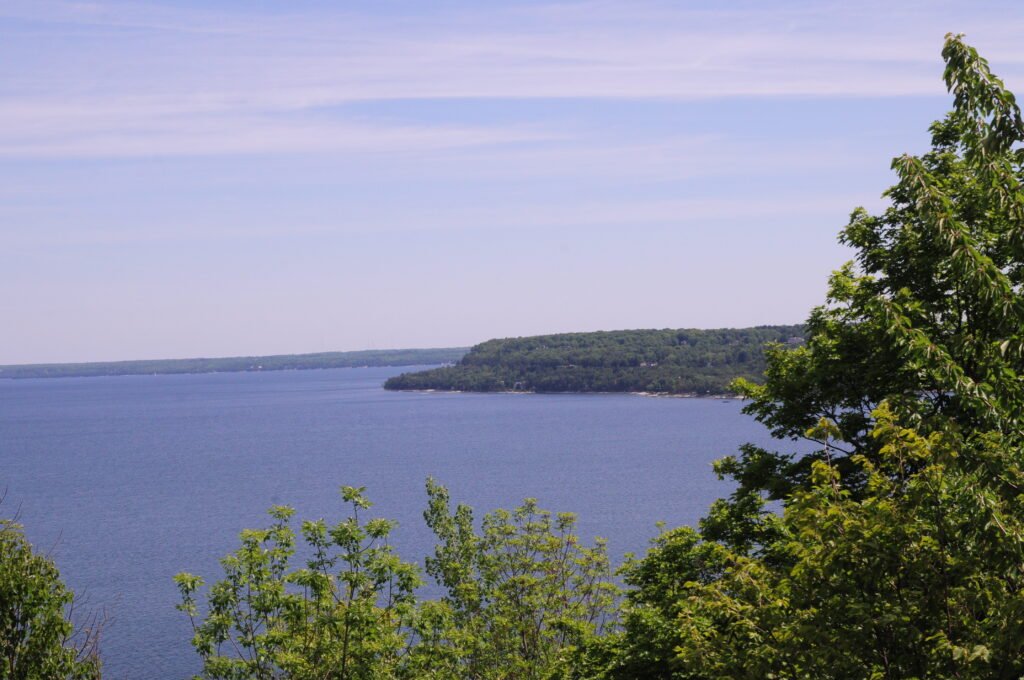 Take a step off the mainland – and head out into the middle of the big lake!   Washington Island is a short ferry trip and worth the extra attention.  Pit stop at school house beach rocky shoreline will not disappoint. 
While you're on the island, take time to smell the lavender fields, the vivid purples and fragrant peaceful smells are an invitation to stick around a while. There is nothing better than island fresh air; there is something about stepping away from the shoreline watching  "normal life" disappear against the horizon.  Island life can be compared to an episode of Cheers – Where everybody knows your name.
Just one more ferry trip – and you've hit Rock Island – twice removed from the mainland.  This island is a day trip only.  Hike, and Relax a while before hopping the ferry one step closer to civilization.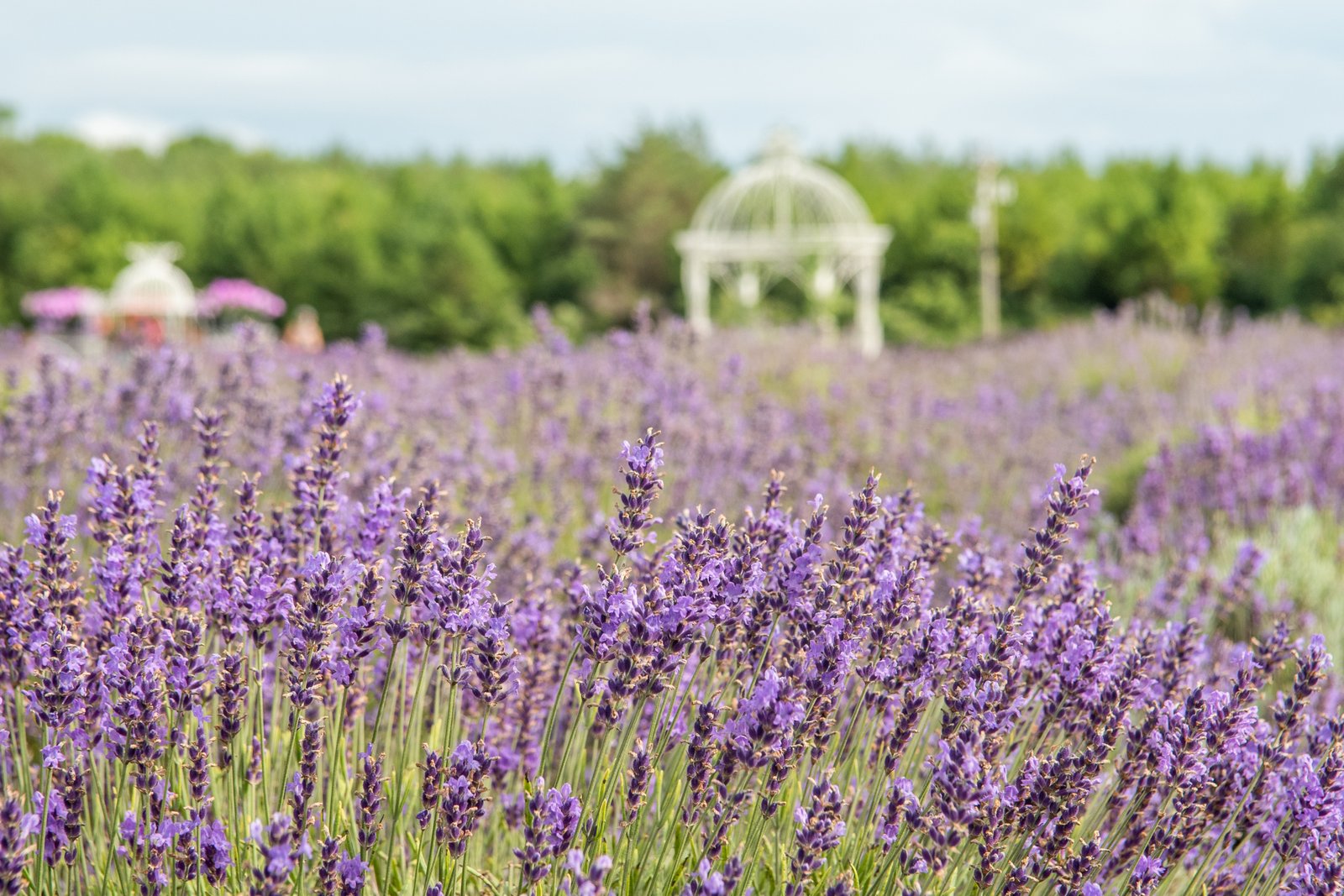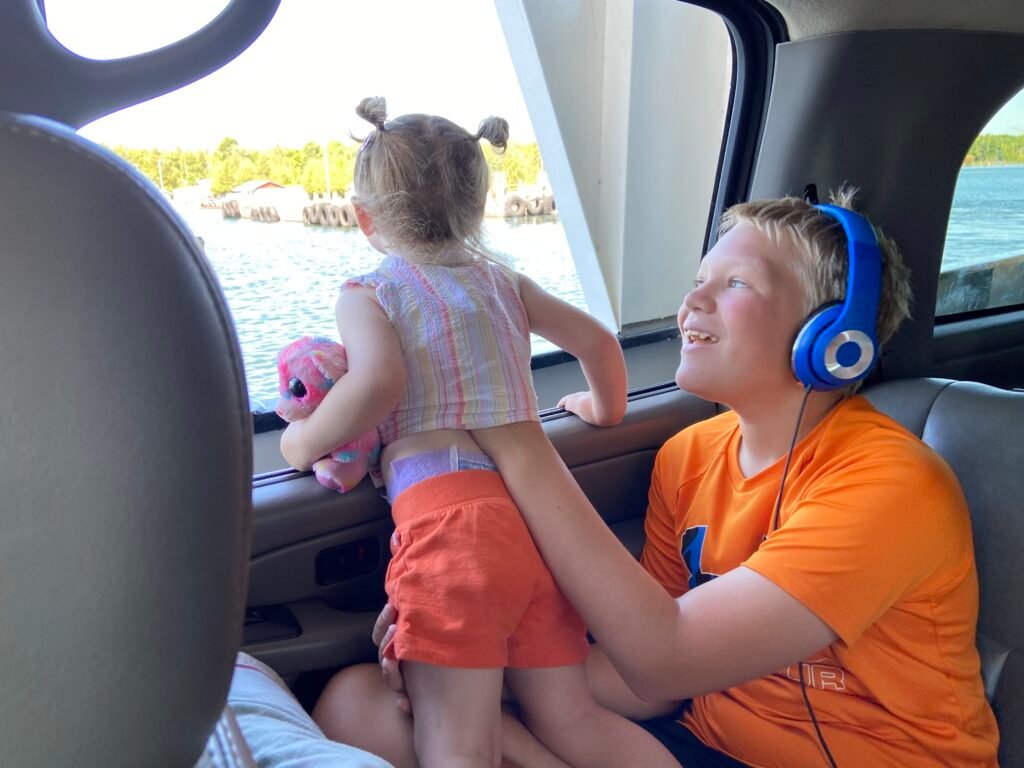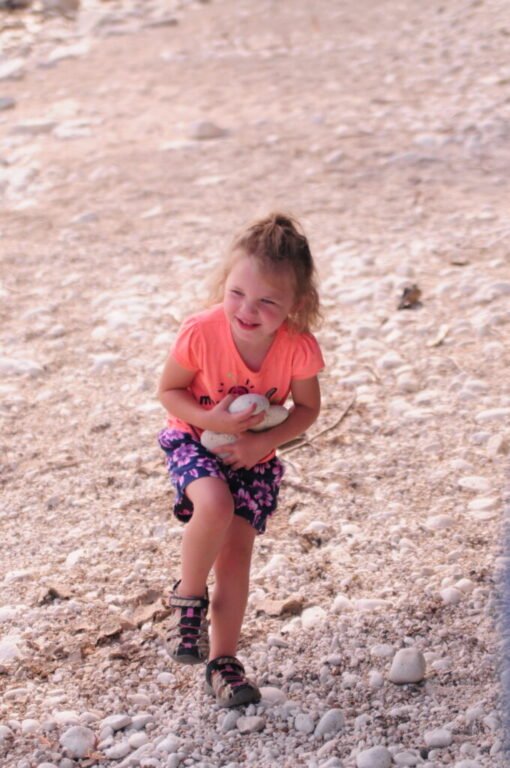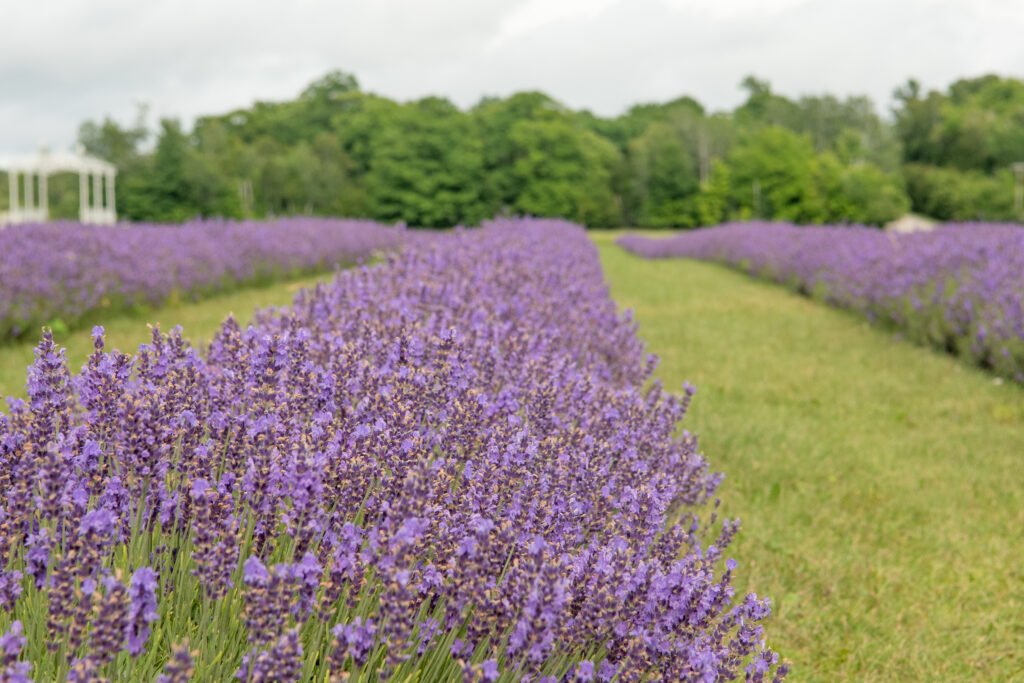 Cherry Picking – is good for any sized crew.  We had so much fun that we walked away with way too many buckets.  We were able to bottle up the cherries and keep them thru the winter season, enjoying a little slice of vacation one cherry at a time.
From the Big Cherry Farms- to the mom & pop's they all have a little something to offer, pit stop and visit all of the cherry stores on the peninsula, they won't disappoint & make excellent gifts come Christmas Time.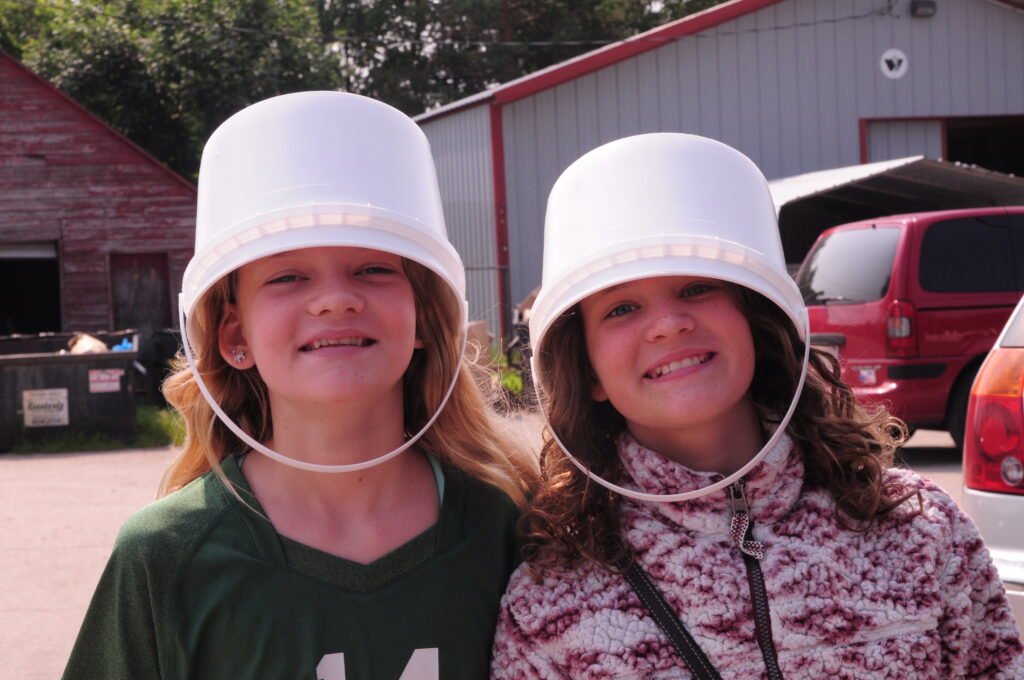 Hike the Eagle Bluff Trail
Go High and trek Low – this one can be done in a day.  Beware of the gnarly tree roots and the plethora of stairs to climb out of the gully.  This trek certainly deserves an ice cream reward or a glass of wine.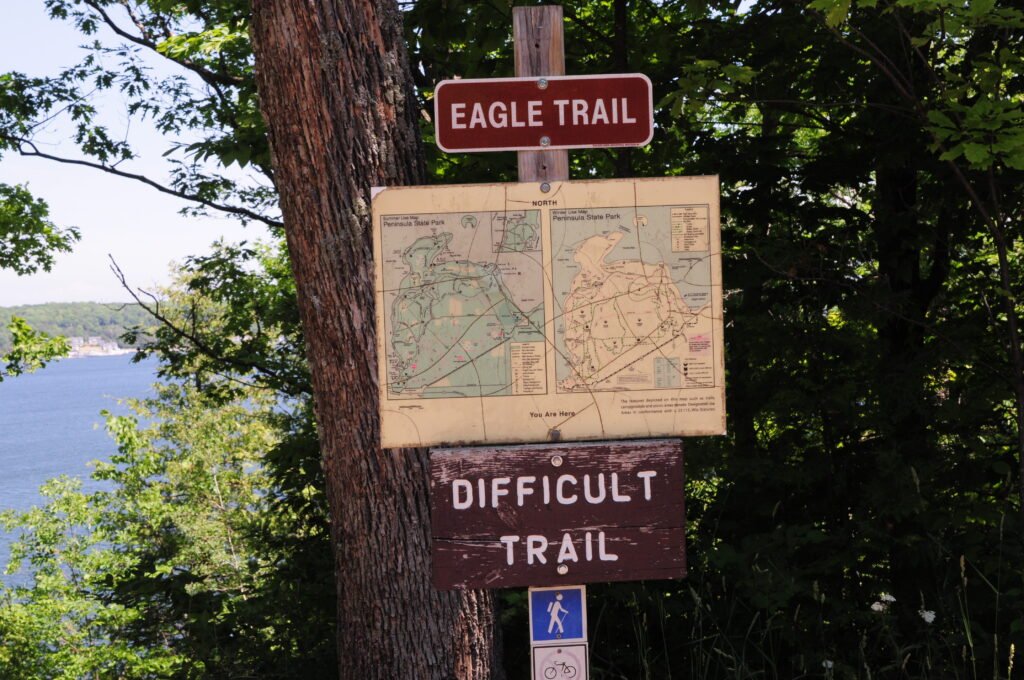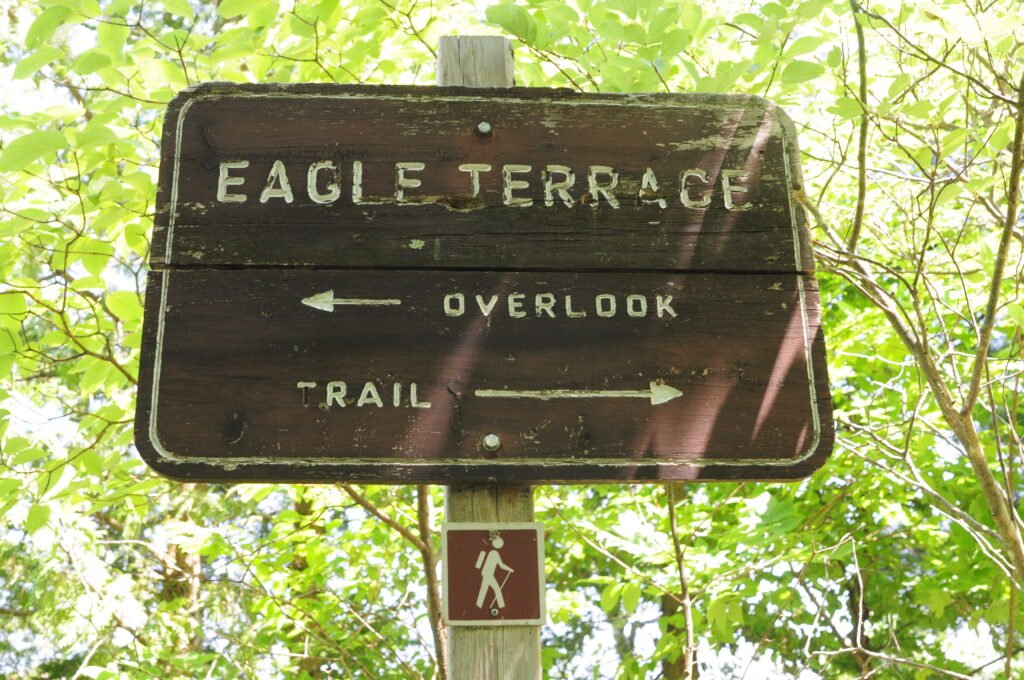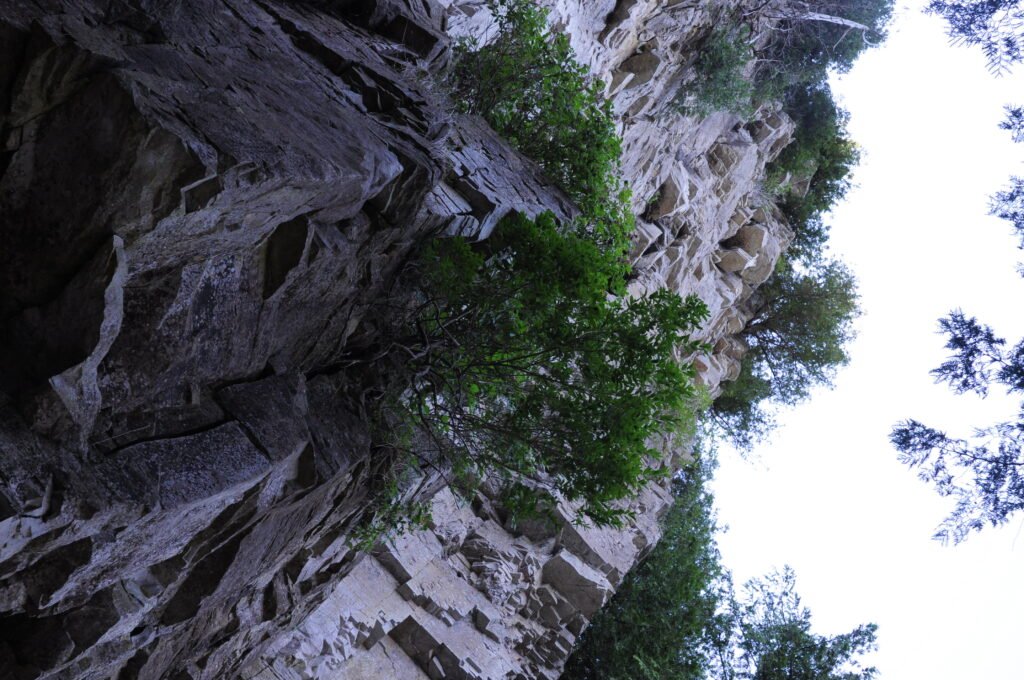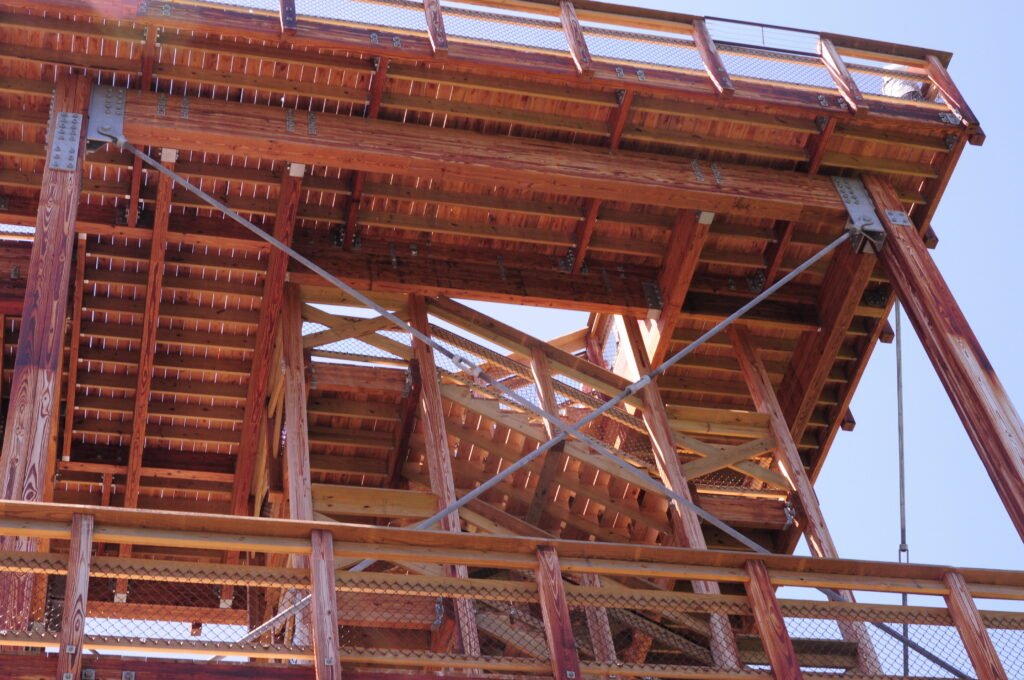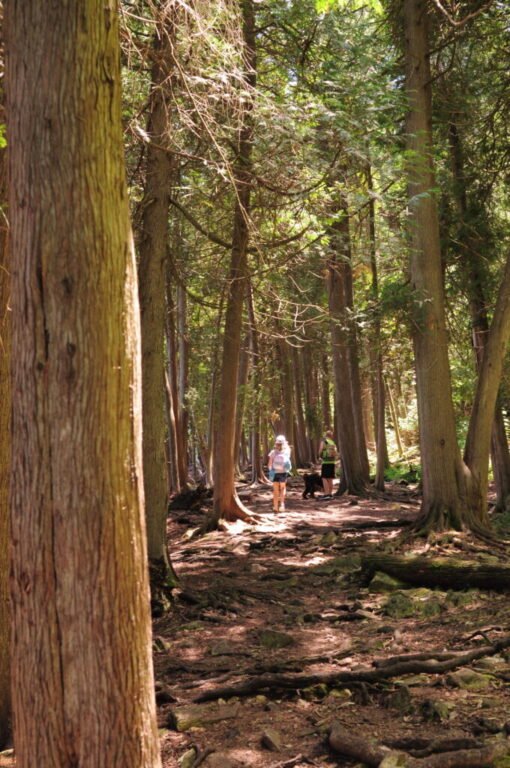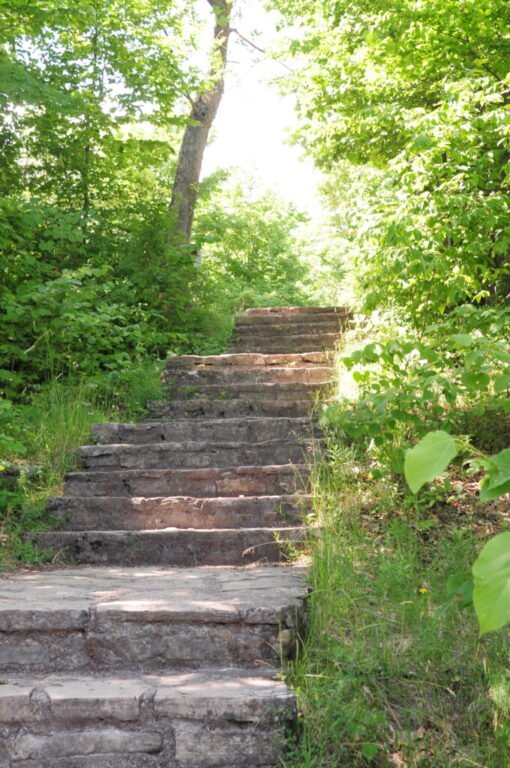 Notice we didn't much for alcohol – as we prefer to focus on the family, but I will admit the wine is delish -and certainly work filling up a glass, or two or three.
We have only touched the surface of all there is to do – we get excited every year to get back and check out what's new!
Our favorite past time is people watching, sitting on the park bench and watching the world go by.  Now that's a vacation in itself.
Catch a live show.  The outdoor theater located in the Peninsula State Park by the peninsula players.  Watching a live performance under the stars is like non-other.  Theater not your jam, odds are in your favor that you'll stumble upon a live performing artist under a pavilion.  Last year we pulled out the Rusty Cello + Guitar for a micro-concert in Ephraim near the waters edge.  When we started to play, we were the only one's, as we struck the last chord a small audience gathered and gave us a round of applause.  We will be back -someday for an "official show"
Play a round of Mini Golf or ride a go-cart.  This pit stop is located at the entrance of Rustic Timbers, it's almost mandatory that you drop in for a round of fun at the end of an adventurous day
Visit a fish Boil –  the show is informative and fun with fire – what's not to love??
The fish – was pleasantly delicious – (we don't eat much fish in our house – I's call them all pets)  Prices were meh – but dinner and a show makes it worth it & watching the kids as they added gas to our soon- to-be dinner was priceless. 
Most Importantly – HAVE FUN!!   You can plan and over plan until you're blue in the face. That's what parents do best!!  When it comes down to it – a break from the normal routine of everyday life is vacation enough, right?  Be flexible, enjoy your time away, you may even "wing it by each day" see where the adventure takes you.